Artist
Sam's sculptures and installations tell the story of the hidden hegemony that subjugates everyday experience. Work is research based in response to a given context or site, such as the residency UnEarthed with the John Clare Trust. Here, Sam considered how our current-day relationship with nature has become mediated by technology and commoditised, so that nature becomes product and simulacra that we experience as visiting tourists – in direct contradiction to the naturalist poet Clare's 'authentic' experience. The work was shown at the Trust's museum in Helpston and toured to Northampton Museum and Peterborough City Gallery (see Gallery for artworks).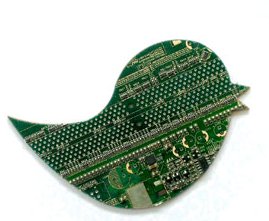 For the exhibition Once Upon a Time, Sam utilised over a thousand dissected, recycled plastic bottles, manipulated and melded to create a full-scale Tree of Contrition, the persistent fairytale motif of the enchanted woodland and the mystical tree of life re-imagined. The binary good and evil of the traditional morality tale is repurposed to encompass contemporary concerns of consumption versus the environment: British households fail to recycle a staggering 16 million plastic bottles a day, over 90% of those consumed. The work reflects these environmental concerns. Its translucent, illuminated plastic form transcends the landfill reference, yet still sites the viewer within the dichotomy of our consumption: accumulated waste and a society guiltily unable to recycle it successfully. The disposable plastic water bottle provokes numerous emotive considerations. Water itself – with its sacred life-giving properties - is an increasingly scarce commodity and its bottling by major corporations, fuelling shortages, is a controversial proposition.
Sam's practice demonstrates a concern with the mute underlying violence of commodity culture, sited in the vernacular of mass/over production and accelerated obsolescence, in a negotiation of the relationship between art object and consumer culture. Her latest body of work, undertaken during a residency with Metal Culture, entitled 'Precious Dust', is inspired by the Jurassic heritage and materiality of cement and concrete.